Why Partner with Akebia?
We are a leader in the renal community – a fully integrated biopharmaceutical company with capabilities ranging from research and development through commercialization. With a history deeply rooted in renal care, we provide unmatched industry expertise and know-how to our partners. We share our partners' passion and together, we leverage our combined strengths to advance innovative therapeutics to better the lives of people living with kidney disease. As a well-respected partner to industry leaders, we believe in the power of collaboration to achieve our mutual goals. 
Otsuka Pharmaceutical Company
In 2016, Akebia entered into a collaboration and license agreement with Otsuka Pharmaceutical Company (Otsuka) for development and commercialization of vadadustat in the U.S. Under the terms of the agreement, the companies will contribute equally to commercialization efforts and share equally all costs and revenue in the U.S. In 2017, Akebia expanded its relationship with Otsuka to develop and commercialize vadadustat in Europe, China, Russia, Canada, Australia, the Middle East, and certain other territories. Akebia continues to lead the ongoing global Phase 3 development program for vadadustat.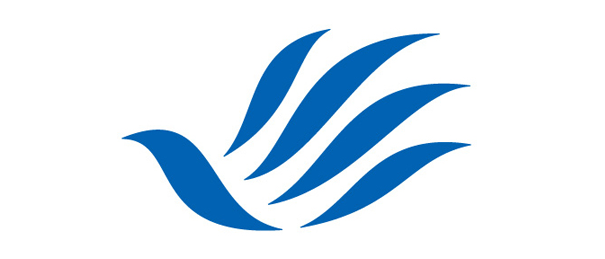 Mitsubishi Tanabe Pharma Corporation
In 2015, Akebia entered into a collaboration agreement with Mitsubishi Tanabe Pharma Corporation (MTPC), providing MTPC with exclusive development and commercialization rights to vadadustat in Japan and certain other Asian countries. MTPC submitted a Japanese New Drug Application (JNDA) for vadadustat to the Ministry of Health, Labor and Welfare (MHLW) in Japan in July 2019, representing the first regulatory submission for vadadustat. On June 29, 2020, MTPC obtained approval of vadadustat as a treatment for anemia due to CKD in both dialysis-dependent and non-dialysis dependent adult patients. Vadadustat will be marketed by MTPC in Japan under the trade name VAFSEO™.
Vifor Pharma
In 2017, Akebia and Vifor Pharma (Vifor) entered into an agreement granting Vifor an exclusive license to sell vadadustat, if approved by the FDA and included in the Centers for Medicare & Medicaid (CMS) End Stage Renal Disease Prospective Payment System (ESRD PPS) bundle, to Fresenius Kidney Care Group, an affiliate of Fresenius Medical Care North America, for use solely within its dialysis facilities in the U.S. In 2019, we expanded this agreement so that the license would also be effective during the Transitional Drug Add-on Payment Adjustment (TDAPA) two-year period that is expected to precede the ESRD bundle period, and to provide Vifor with a license to sell vadadustat to certain third-party dialysis organizations in the U.S. as well. Akebia has retained all rights to commercialize vadadustat, in collaboration with Otsuka, for use in the non-dialysis dependent market and in other dialysis organizations, following FDA approval.
Janssen Pharmaceutica NV
In 2017, Akebia entered into a research and license agreement with Janssen Pharmaceutica, a subsidiary of Johnson & Johnson. The agreement granted Akebia an exclusive license to research, develop, and commercialize worldwide certain hypoxia-inducible factor (HIF) prolyl hydroxylase-targeted compounds.
Panion & BF Biotech, Inc.
Akebia is party to a licensing agreement with Panion & BF Biotech granting Akebia exclusive worldwide rights, excluding certain Asian-Pacific countries, for the development and commercialization of ferric citrate, which has been approved and is marketed as AURYXIA® in the United States.
Japan Tobacco, Inc.
Akebia's wholly owned subsidiary Keryx has a sub-license agreement with Japan Tobacco (JT) and its subsidiary Torii Pharmaceutical (Torii), under which JT and Torii have exclusive rights for the development and commercialization of ferric citrate hydrate in Japan, where it is currently approved and marketed under the brand name RIONA® for the treatment of hyperphosphatemia in patients with chronic kidney disease (CKD), including dialysis-dependent and non-dialysis dependent CKD.